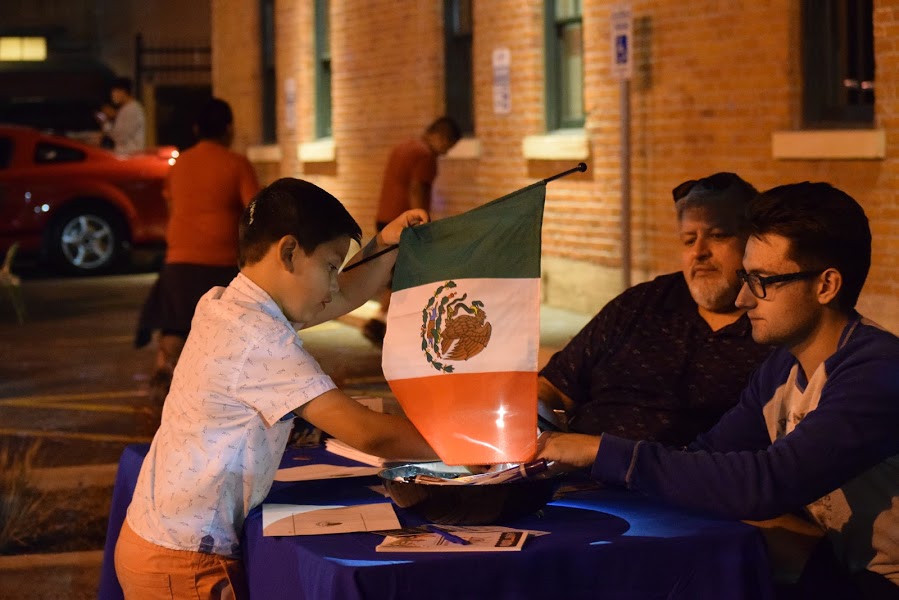 Taylyn Cogswell | staff writer | [email protected]
The Basque Center was alive with music, food trucks and hundreds of joyous, dancing people of every background during Boise's fourth annual Latino Fest on Saturday, Sept. 1. The Consulate of Mexico in Boise and the Idaho Hispanic Chamber of Commerce brought this lively festival once again to the center of Downtown Boise. This year, the event was geared towards the benefit of lower-income students, complete with a school supply drive.
Music could be heard playing from blocks away, featuring contemporary tunes from DJ Giovanni, salsa jazz and Spanish rock, as well as traditional Latin music from various cultures, including Colombian cumbia songs. Live music was performed by artists including the Rumba Libre Band and Los Caipirinhos.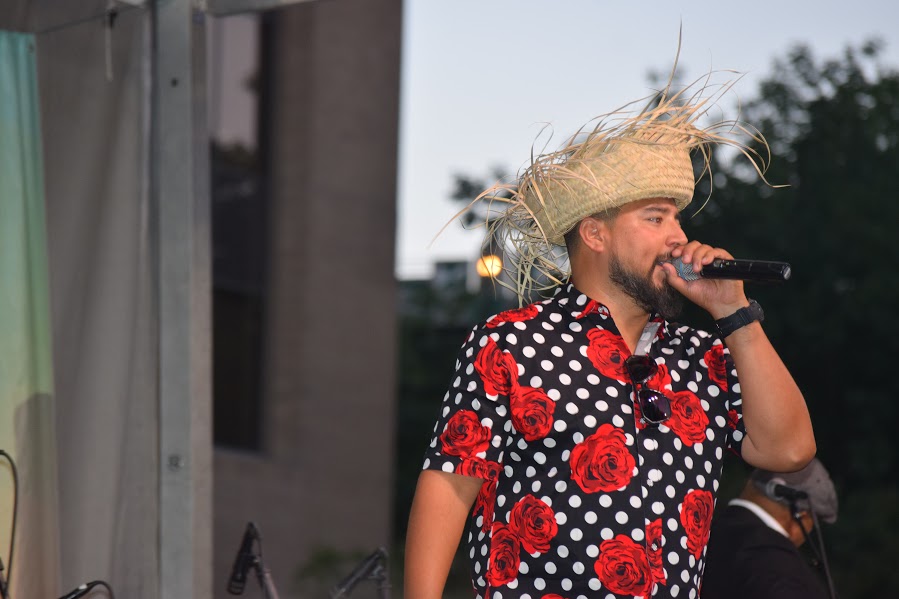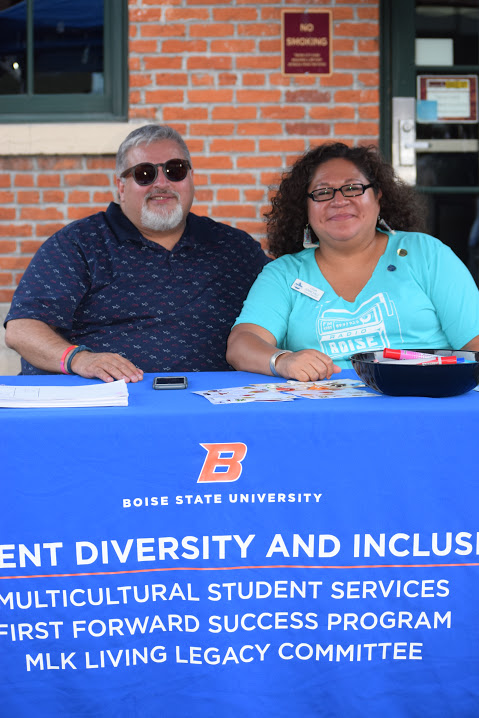 Prior to the event, organizers contacted the Boise State director of Student Diversity and Inclusion, Francisco Salinas, and asked if he could represent the university at the 2018 Latino Fest. The Multicultural Student Services booth was adorned with markers, stickers and coloring pages of flags from Argentina, Spain, Venezuela and every Latin nation and territory in-between for children to decorate throughout the celebration.
"[The committee for] Latino Fest asked us to be here and represent Boise State and hold activities for kids. We want kids to know about Latino culture, and we want them to know about Boise State," Salinas said.
One such child, a girl named Coco, gleefully colored a flag and decorated it with marine wildlife stickers. Another was a boy who stopped by to color a flag modeled after his own Mexican flag, which he carried with him throughout the festival.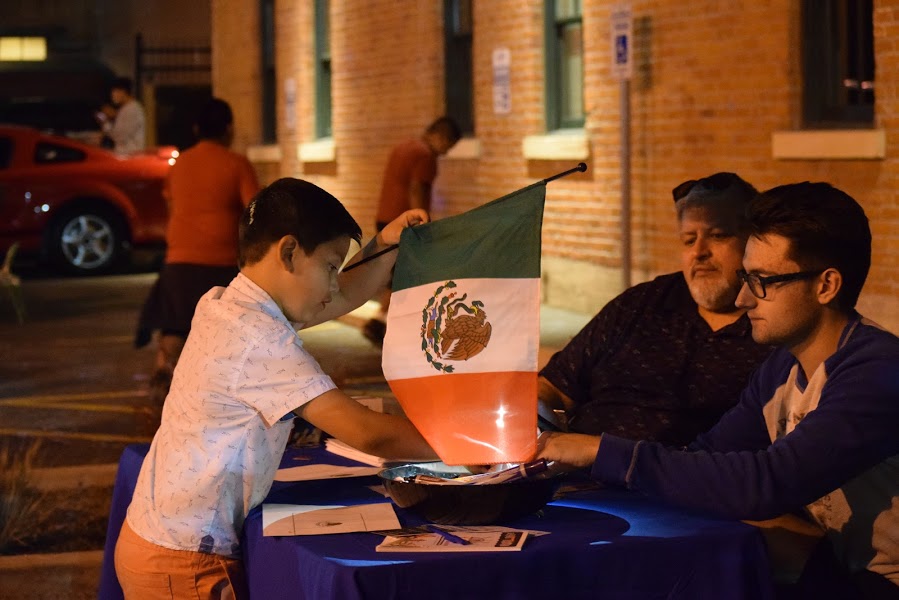 Children weren't the only ones who celebrated that weekend. Sofia Perez, president of Boise State's Latina-founded sorority Alpha Pi Sigma, also made an appearance at the Boise Latino Fest to represent the Bronco community. Perez is from Las Vegas, Nevada and comes from a Cuban family, so the festivities were a true celebration of culture to her personally.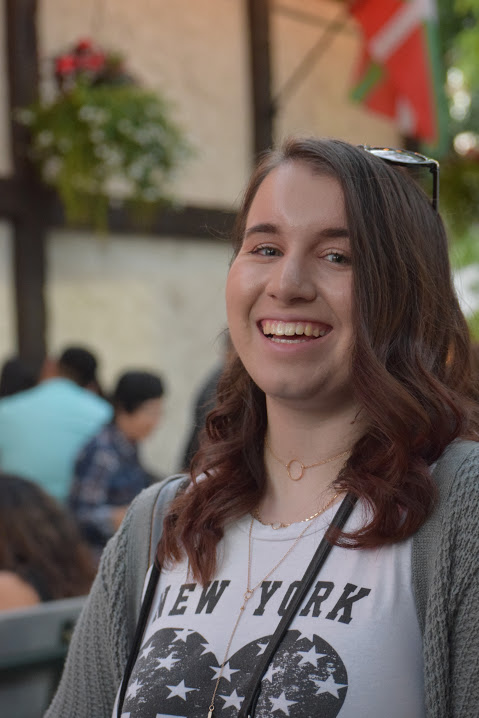 "It's really nice to see people come together from all different Hispanic cultures," Perez said. "You'd think that in Boise there wouldn't be that many, but there's so many people who showed up here tonight. People are bringing with them their different music and food, from Mexican to Cuban."
The Boise State chapter of Alpha Pi Sigma does a variety of community service throughout the year that supports individuals within the Boise community, as well as within the local Latin community. Participation in conferences put on by the Society of Hispanic Professional Engineers and experiences like Mosaic, which aims to welcome multi-ethnic high school students onto the Boise State campus, are just two of their main projects.
The school supplies that the crowds at Latino Fest brought in have since been received by the Nampa School district.

"Our community was very generous, and we collected about three big boxes of supplies, plus about a case of notebook paper and 15-20 backpacks," wrote Kathleen Tuck, Nampa School district director of communications and community relations. "The supplies will benefit our migrant student program. We are very grateful to the Idaho Hispanic Chamber of Commerce and the Mexican Consulate for their support."
Boise State's booth at Latino Fest was also promoting the upcoming Agro Fiesta 2018, which will take place in Caldwell on Sunday, Oct. 21 as an event to honor and thank the agricultural workers of the Treasure Valley.
click here for the publication on The Arbiter Online