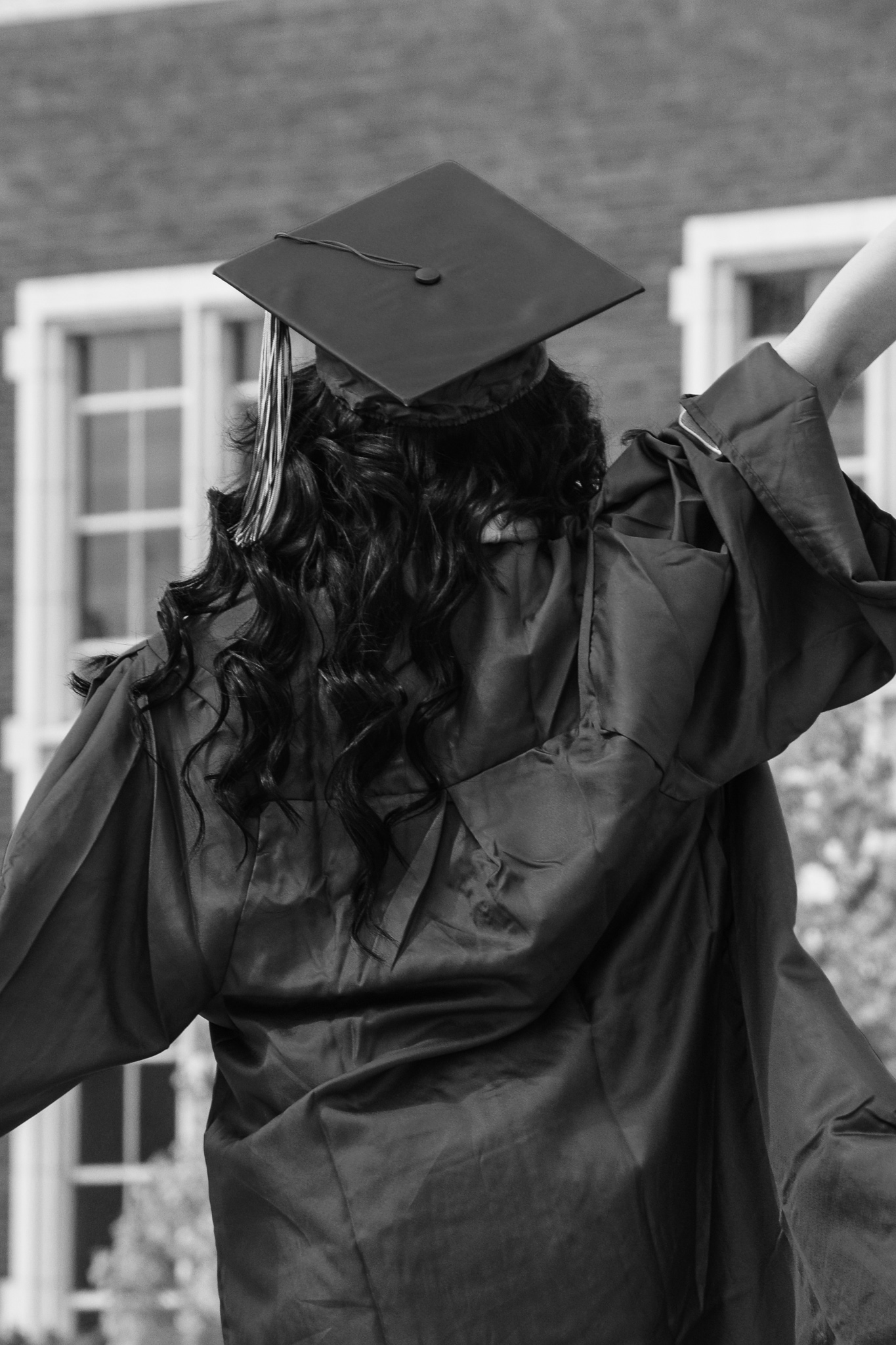 Dropout rates across American universities and community colleges are still occurring at a staggering rate despite initiatives such as Boise State's 'Finish in Four' program which encourages speedy degree progress.

According to the to Forbes contributor, Preston Cooper, on the National Student Clearinghouse 2011 report, "Just under half (45 percent) of students obtain a degree or certificate at the first institution they attend within six years of starting college." Meanwhile, another 31 percent drop out entirely.

Although a "dropout" himself, Bill Gates is an influential mouthpiece on the epidemic. Bill commends Georgia State University for their admission practices that aim to accept "at-risk" students of lower-economic status and offer them an environment to succeed with the completion of their undergraduate degree. Gates offered this information about GSU via his blog, gatenotes.com, as a model for American universities who currently have the highest aggregate college dropout rate in the world.

Gate writes, "Based on the latest college completion trends, only about half of all those students (54.8 percent) will leave college with a diploma. The rest most of them low-income, first-generation, and minority students will not finish a degree. They'll drop out."

With that knowledge, here is an in-depth look at some of the leading proponents hindering degree completion from three students in the high school class of 2017 who were admitted to their current institutions under the class of 2021.

Academia

Boise State University is one of the many universities in the US that markets a 'Finish in Four,' plan to enrolled and prospective students and encourages students to actively meet with their advisors at least once a semester and generate a comprehensive four-year-plan that encompasses each course needed to satisfy degree requirements in four years. However, what is not as openly disclosed to students is that credit-overload and summer classes may be required in order to satisfy these requirements within an allotted time frame.

Many students have found the need to take on a more-than-full-time enrollment by overloading credits each semester (16 or more at Boise State) in order to assure their 'finish in four' completion of their undergraduate degree. Nikki Elletson, a Boise State Honors sophomore who is double majoring in Linguistics and Anthropology, has taken over 20 credits during a single semester at the university in order to complete her degree on time. Despite having already collected AP credits prior to enrolling at a university, Elleston still needed to double-down on coursework in order to get on track for the Spring 2021 graduation.

"It is much easier to achieve an undergrad in 4 years if you are in the Honors College. Sometimes when classes are filled up, and someone is unable to get into them, it can throw off their whole major plan," Elleston said. "This is something I have had to be hyper-aware of before going to study abroad. I don't want to miss some prerequisites that throw off my plan. It's for this reason that the Honors College and varsity sports have an advantage of early registration and almost always ensuring they get the class they want."

Maria Narciso, a nursing major enrolled at a public two-year institution in Bakersfield, California is coming up on her fifth full-length semester and is planning to obtain her bachelors degree in 2022 from the college or local Cal State University depending on which campus can offer her a slot in an already heavily-impacted program.

"At BC, I think it is very hard to complete an Associates degree in two years, depending on your major. The nursing major is very impacted and the classes are almost impossible to get in unless you have priority registration," Narciso said.

Like Elleston, Narciso recognizes that priority registration seems to be required in order to graduate "on-time," but has decided not to overload her coursework for the sake of graduating within a four-year period to maintain a balance between her academics, work and life.

Though four-year undergraduate programs are the perceived as norm in the country, The National Student Clearinghouse collects aggregate statistics on degree completion over a six-year period instead of this four-year model. The NSC findings show that four-year public institutions have the highest degree completion rates at about 50 percent for full-time students under 20 at the date of entry whereas part-time students, older and nontraditional students, as well as students at four-year private nonprofit and two-year public institutions are far less likely to obtain a degree over a six-year period.

Financial Strain

Both currently enrolled students and college graduates are faced with the financial burden of obtaining a higher education. The hefty tuition costs of four-year private or public for-profit universities often call for student loans to cover a portion of the costs associated with degree completion which do not include housing and other living expenses.

According to data collected by the Bureau of Labor Statistics in the October 2017 Economic News Release, almost half of individuals ages 16 to 24 were not enrolled in any schooling, and individuals within the same age range who were full-time enrolled high school or university students were 40 percent less likely to be in the workforce than their part-time counterparts.

Students such as Narciso are able to balance part-time work and part-time schooling whereas students like Elleston are an exception to this, able to fulfill the duties of multiple positions as well as take a full load of courses, which is atypical for many students to juggle.

Personal Struggles

Tristin Shimata, a sophomore Public Health major at Boise State, will be leaving the university after finishing the Spring 2019 semester due to overwhelming circumstances regarding her enrollment. As an out-of-state student, Shimata encountered academic and financial hardships which led to her decision to transfer to a university closer to home so that she will be able to graduate within the four year mark by May of 2021.

Shimata expressed that the university failed to establish contact with her and properly outline the manner in which she was to go about obtaining her degree as well as provide resources to alleviate the financial strain that accompanied her out-of-state tuition.

"I have absolutely no support from my advisor and there is no contact between us," Shimata said, "I am also in an immense amount of debt and the aid I received from the FAFSA was taken away by the university; so I have no help."

Working thirty hours a week while balancing coursework, personal wellbeing and dealing with outstanding education costs would be a challenging feat for anyone, let alone for an out-of-state attendee. Yet, this is the case for millions of students across America who are enrolled in out-of-state universities.

Data from Boise State University shows that a four-year completion rate as of 2014, though at its highest since 2001, is still at a meager 29 percent, five-year completion at 44 percent and six-year completion at 46 percent.
Additional Statistics
National – Gatesnotes.com

45% of students obtain a degree or certificate at the first institution they attend within six years of starting college
31% drop out entirely

National Student Clearinghouse – Degree Completion Over Six Years

four-year public institutions have the highest degree completion rates at 50%

Applies to: full-time students under 20 years old at the date of entry

Part-time students, students older than 20 at date of entry and students at four-year private nonprofit and two-year public institutions less likely to obtain a degree over a six-year period.

The Bureau of Labor Statistics – October 2017 Economic News Release

Approx. 50% of 16 to 24 year olds are not enrolled in any schooling
Remaining 16 to 24 year olds enrolled full-time in high school or university are 40 percent less likely to be in the workforce than their part-time counterparts.

The College of Western Idaho Retention Rates – (2017)

Part-time: 44%
Full-time: 56%

Boise State First to Second Year Retention Rates as of 2017: 80%

Retention has been at a steady incline over the past 12 years, totalling a 17% growth since 2005.

Boise State University Degree Completion Rates – (2014)

Four-year: 29%
Five-year: 44%
Six-year: 46%